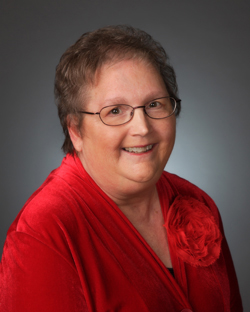 Guest Blog
by Connie Dunn

Before understanding the etiquette of a Virtual Book Tour, you will need to understand what a Virtual Book Tour is. I have to say that while this is a relatively new marketing tool for me, it appears to be one of the most intriguing endeavors I've undertaken. It is a tour of different blogs all over the Internet for the purpose of promoting my new book, "Press Releases Made Easy."
Like all business relationships, there is a certain decorum expected. When business people appear in person, then there is an expectation that they look the part. There is also a certain air of intentionality set when one dresses the part they hope to be. While I am not appearing before you in person, there is some expectation that what I write here will be useful to you at some point.
Marketing has vastly changed over the years. An author used to travel the country appearing in bookstores to read an excerpt of their book and sign books. While that was a way to get in front of readers, now you can do that from the comforts of your living room. At the same time, etiquette has not really changed!
The way Virtual Book Tours work is that you get to write a blog that will appear on someone else's blog. This sort of relationship deserves the right kind treatment. While a lot of communications is done via e-mail, thank you notes should be done through snail mail with a hand-written envelope. There are two opportunities to send these out. Once your host accepts you as a guest blogger and once you've appeared on their blog. Each of these opportunities deserves your best relationship building by sending a "Thank You Card".
Connie Dunn is taking a Virtual Book Tour promoting "Press Releases Made Easy" http://publishwithconnie.com/books/.

Visit her Blog at http://http://publishwithconnie.com/blog or Events Page at http://publishwithconnie.com/media-events/events/ Follow Connie on her tour from July 1-21. On the 21st, a trivia question survey will be posted. Prizes awarded to the first six people answering all 20 trivia questions correctly. The first person will get their choice of a signed and personalized book from ConnieDunnBooks.com and a pre-publication copy of "The Aliens Among Us," with the understanding that a promotional testimonial will be submitted, which will be published on the back cover. The next five people will receive signed and personalized copies of "Press Releases Made Easy."