MetroWest Daily News
Posted Oct. 23, 2015 at 2:01 AM
Morse Institute Library, Janet Parnes to host holiday etiquette for children workshop
NATICK — The Morse Institute Library, 14 E. Central St., Natick, will host a workshop titled "Holiday Manners for Children" from 10:15 a.m. to 12:15 p.m. Nov. 7.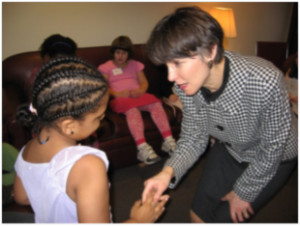 Protocol School of Washington graduate and etiquette consultant Janet Parnes will teach ages 8-11 why manners matter; how to introduce themselves and others with eye contact and a firm handshake, table manners including how to set a table; utensil and napkin handling; cutting technique; asking for/passing food, ways to compliment the cook; and dilemmas such as a bone in the mouth, sneezing/coughing, foods they don't like and allergies. Attendees will practice with snacks using china and linens. General social graces such as how to respond to a compliment; holding a door for someone; offering an adult their seat; accepting a gift and writing a thank-you note will also be covered.
Suggested attire for this workshop is dress, skirt or slacks with blouse or sweater for girls and pants with shirt or sweater for boys. The program is sponsored by the Friends of the Morse Public Library. Registration is required. To register, stop into the library or call or email.
To sign up or for more information, call Parnes at 508-376-1110, email her at janet@EtiquetteForToday.net or visit EtiquetteForToday.net.