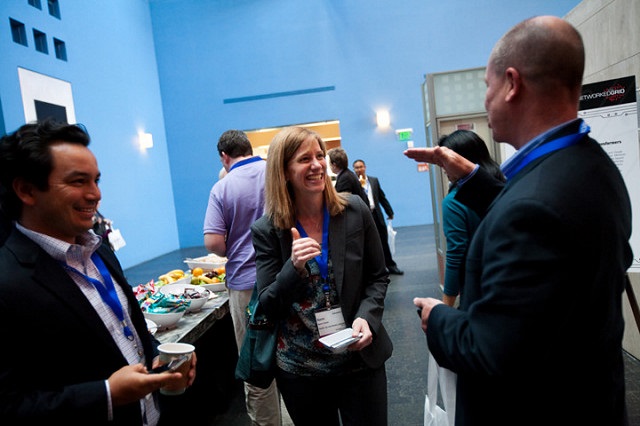 Customer-Focused Conversation Techniques that Build Lists and Boost Revenues

Are your competitors signing on too many customers that ought to be yours?
Your team members are professionals: courteous, friendly and experts in the company's products and services What's the missing piece?
Customer service that will distinguish your company from the competition!
Your competitors offer excellent customer service– your team can surpass theirs to
Distinguish your company from the competition
Build the company's customer list
Boost income
The essence of stellar customer service lies in making customers (clients) and prospects feel acknowledged and valued. When customers and prospects feel acknowledged and valued they are inclined to want to know us, to like and trust us. And, we all know people like to do business with those they know like and rust.
In this program, professionals learn subtle conversation techniques that raise the acknowledgment and value factors to transforms Topics include the following:
Words and phrases that generate likeability and trust (and some that do the opposite)
Small-talk strategies that put a customer at ease and invites them to engage
How to lead a customer through a difficult conversation (e.g. delivering bad news and calming an irate customer )
Body language: how to influence without saying a word
Smartphone conduct that can send a customer to the competition
Digital-conversations tips and warnings — texts, emails social media
Networking etiquette and strategies that build community
Situations specific to your company
And more…
To learn more call Janet Parnes at 508-376-1110 or email her: janet@EtiquetteForToday.com
See videos at http://tinyurl.com/SpeakerJP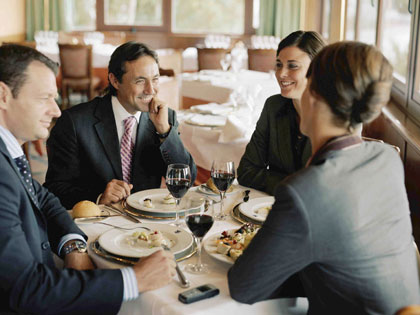 Business Dining: How to Keep Opportunities from Going Up in Flames!
Have you ever been afraid of embarrassing yourself at a meal with a client, because you weren't quite sure about your table manners?
Do you have an agenda in mind and want to be sure food-related issues don;t get in the way?
Project a professional, socially aware confident image when dining with clients, vendors or colleagues by knowing the fine points of business-dining conduct Incorporate these into your dining habits and you will dine with ease and stay on track. You will find yourself preempting catastrophes, navigating dining dilemmas discretely and focusing on the people and conversation at hand.
Topics include the following
Smart preparation
Host and guest responsibilities
When to be seated and start eating
The table setting
Handling silverware
Toasting savvy
Alcohol considerations
Napkin handling
How to eat soup and butter/eat a roll
How to pass foods
Dining pitfalls- olive pits, bones, unwise food selections, etc.
And more…