Royal Tea Party

For aspiring princesses & knights ages 5-7
'Tea" and treats in Lady J's castle wraps etiquette lessons in magical fun! Stories, games, treats, and a table befitting young royalty are vehicles for teaching basic social and dining skills.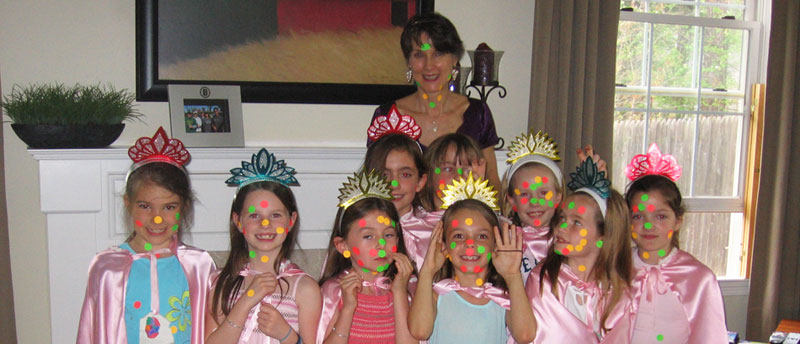 Princesses & knights prepare for the main event by learning how to introduce themselves:

Introductions
Posture
Eye contact
Introducing yourself
Shaking hands
Then, they learn courtesy e at Lady J's royal table:
Table Manners
Posture
Requesting and passing food
Napkin handling
Sneezing/coughing
Mouth closed when chewing
Chew and swallow before speaking
Lady J winds up the Party with her original story/game The Polka Dot Princess. Hilarity reigns supreme!!
The Royal Tea Party is part of the series, Simple Etiquette for Princesses & Knights Aspiring princesses & knights spend 2-5 sessions preparing for the grand finale: the Royal Tea Party. Additional lessons in the series can include birthday party etiquette; play-date manners, general social graces and the I Think You;re Wonderful activity ( see below)
"This is like being in a dream." Five-year old princess


I Think You're Wonderful?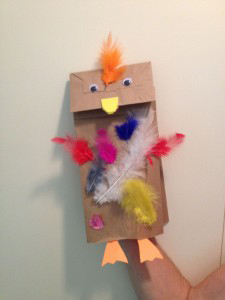 Children in grades k-2 explore and learn to appreciate our differences, They come to realize that our differences make us all beautiful in our own way. We talk about the "jewels" inside all of us (kindness, joy, helpfulness, etc.) and that the combination of our inner "jewels" and outer differences make us all wonderful!! With the help of colorfully illustrated books, Lady J tells the story of The Ugly Duckling. This launches a conversation about talking to children who look different from us and talking to them to find their inner "jewels"– and maybe, gain a new friend!
The lessons come to life, as the children make paper-bag ducklings ( see photo). We talk about the differences in the ducklings and the "jewels" each child has assigned to him/her.
A tea party is available as an option for groups of 12 or fewer.
What Makes Us All wonderful is available as a stand-alone workshop or as part of a Simple Etiquette for Princesses & Knights series.